School Announcements
Student Council
HMS Student Council 2013-2014


Student Council Results:
It is time to announce the elected members of Student Council for the 2013-2014 school year. Homerooms and teachers voted on Tuesday to elect the following:

7th Grade REPRESENTATIVES:
Kylie Hanna
Alex Swoboda

Cecilia Beahm
Miguel Hernandez
PRESIDENT: Riley Nelson
"My mission is to make next year a year to remember, a year so tiger-tastic that everyone will be talking about it for years--probably not, but it's worth a shot.I want to help kids and make them more comfortable attending HMS."

VICE PRESIDENT: Isabella Nicolarsen
"My mission is to make everyone's year at HMS a happy and inviting experience. Our school should be a place where kids feel safe and want to come.

SECRETARY: Chandice Rogers
"I would want to try to raise money for the garden club. I would take in the concerns and issues of my fellow students and put them into action."


TREASURER: Brianna Dulitz
"One of my goals for this year is to make the school safer so that students will be happy to wake up every morning and come to school. We only have so many years before we become adults and have to work with no play. My main goal is to make a change."

---
Student Council
Student Council would like to formally congratulate

Mrs. Opperman, Mr. Baptiste, and Mrs. Ochsner

with "Teacher of the Month!"
Student Quotes:

Mrs. Opperman is a fun and cheerful person to be around. She has lots of fun in class; but is also serious when we it needs to be. We can have the wildest conversations in class; and she will listen and join in. She is the best English teacher ever!"
"Mrs. Opperman is a fun teacher. She helps us learn in different ways. She has a fun and bubbly personality." "Mrs. Opperman makes English class a blast to be in!"
"Mrs. Opperman is the best English teacher! She is always happy and is always ready to help. She is kind-hearted and helps us learn in the best ways! Mrs. Opperman is the best!"


"Mr. Baptiste helps everyone with tests. He comes up with fun games to review for tests too. Mr. Baptiste cares for every student."
"Because of Mr. Baptiste, I will try out for basketball for my freshman year. I will follow my dream to play at college basketball .That's why he should be teacher of month."
"He is a fun guy to hang out with in the mornings, during school, and after school."
"He is a fun teacher to who teaches about the Roman God/ Goddess, and Rome."
"Mrs. Ochsner is helpful, nice and super fun! She always has something fun to make class better. She's the BEST!"
"She is the best teacher/coach you could ever have. She deserves to be nominated because of her hard work!"
"She is nice funny and makes me want to come to science."
"Mrs. Ochsner is a great teacher who has a great way of teaching. She tells stories to help us learn and she does contests for learning. We get to do experiments in science class."
---
Garden Project:
"Apprentice yourself to nature. Not a day will pass without her opening a new and wondrous world of experience to learn from and enjoy."
Richard W. Langer
The HMS Garden Project:

Students, parents, administrators, teachers, and communitiy members joined together on Saturday, April 27th, to get their hands dirt

y and create

the school's first garden. So many hearts, hands, and minds went into the organization and implementation of this project.

We THANK all those involved, especially Mr. Stoddard!
"The garden work day was also incredible! We had about 45 kids and 40 adults working on the garden. We move mountains of dirt, compost, and mulch. Hopefully this is the start of a great school/community partnership and another great experience for our middle school kids. You may have seen Mr. Stoddard on the Channel 5 news. I wanted to do an interview, but Jayson ran over to the camera so fast, I didn't get a chance. The wheelbarrow races with students riding and teachers pushing was also worth every penny.
Again, thanks for everyone's efforts on a Saturday morning!" (Mr. Essink)
To see video, click here
---
Science Fair
A thank you to all parents, teachers, community members and judges that joined us May 2nd for the HMS Science Fair!
Projects were presented on tri-folds and judged by community
members. Mrs. Johnson and Mrs. Slechta were so excited to share what students have learned at HMS in regards to scientific inquiry.

STUDENT SURVEY - CLICK HERE
---
8 Keys Experiment
Click here
and try out the key of "Ownership!"


---
Youth Leaders
HMS Youth Leaders chose "Kids Against Hunger" as their service project this year. The 14 students sold mini M&M's during ELO and asked homerooms for donations to benefit Kids Against Hunger of Hastings. The total amount of money brought in was enough to provide 2,464 meals! Mr. Vogt's homeroom raised the most money and will travel with the youth leaders in May to sack lunches for KAH.
---
Congrats!

We have had several students getting
recognized recently for different activities.
Gracie Walker (6th grader) Hastings Elks Essay Contest Winner

Vinnie Schmidt (8th grader) UNL Big Red Star Honor
Jorge Morales Garcia (8th grader) UNL Big Red Star Honor

Kaila Avent (7th grader) 1st place/Junior Ind. Exh/History Day
Maggie Nielsen (7th grader) 2nd place/Junior Ind. Exh/History Day
Haley Mazour (7th grader) 3rd place/Junior Ind. Exh/History Day

Cameron Hastings (8th grader) 1st place/MathCounts Contest

Nathan Abel (8th Grader) placed 1st in Junior Individual-Documentary at the
History Day Competition. He will also represent HMS at the State Geography
Bee Competition.

Congratulations to all of these students. You make HMS proud!
---
FPS
The following student

s qualified for the FPS State Bowl on April 20th, 2013:


Mara Franssen
Ellie Moncrief
Julia Reimer
Tasia Theoharis
Alternates: Riley Nelson & Chandice Rogers
Way to go team!
---
Band
"I hope you can join us at the High School Auditorium on Tuesday, March 5th, beginning at 7:30p.m. for an unforgettable evening of entertainment with the 8th grade concert band and the High School symphonic band."

Mr. Matticks
---
Yearbook:

Yearbook Sales:
If you have not purchased a 2012-2013 yearbook, you may do so until January 31. Pick up a form in the office or buy one on-line by going to the Jostens website
www.jostens.com
. Follow the links to Hastings Middle School. Books are $22.00. Books will be delivered in May.


---
8 Keys of Excellence
Want to hear some amazing "HMS Public Service Announcements" about character? Using the "8 Keys of Excellence," students inspire and empower. Click below to HEAR for yourself!
The winning 7th grade PSA group visited the KHAS radio station to record their PSA about "Balance" with broadcaster Tyson Havranek. Group members included Brooke Meyer, Belinda Montanez, Amber Pavelka and Amanda Stramel. They wrote a rap about "balancing middle school life" to a song they created on the computer using Garage Band.
---
Math: Bungee Barbie
The objective of this lesson is to have students plot the data they collected on a coordinate plane and then find a best fit linear equation. Using this linear equation,
students will be expected to determine the number of rubber bands required to give Barbie the most thrilling bungee jump!
---
Student Council
Homeroom Representatives: Don't forget to join "Stud Co." the following Tuesday mornings at 7:30 a.m. to hear the news for the month: January

22nd

, February

19th

, March

19th

, A
pril

16th
.
Dear Students,

Student council this year would like to formally recognize both students and teachers throughout the school year. Students awarded "Student of the Week" by their team teachers, will be nominees for student council's "Student of the Month." For teachers, we would like to do the same; but we NEED YOUR HELP. Please nominate a teacher for "Teacher of the Month" by clicking below. It is a goal of student council to spread school spirit and excellence at HMS. Thank you.
---
School Garden
HMS would like to share some progress on the Garden Project:
The area was plowed, compost was added, and the area was tilled. A water line was also installed.
More to come...
---
Spirit Week
HMS celebrated Spirit Week from October 29th to November 2nd.

"We've got SPIRIT, yes we do!
We've got SPIRIT, how about you?"

Drug Free for Me!
Parents/Guardians --
Take the PLEDGE
---
Field Trip
HMS 8th Graders Visit
Hastings College
and

Central Community College


* Guided Tours
* College Students Answer Questions

Thank you, Mrs. Little, for all of your hard work and dedication to the success of the day!
---
Student Identification
ID CARDS –

All students will be required to wear their student ID cards this year. A lanyard and two free student cards will be provided to each student.

If those are lost, replacements will be available to purchase for a minimal cost. The ID cards are used for lunches and to check out materials in the library. We believe it is also an important safety feature for every adult to be able to identify every student.
---
Future Problem Solvers
---
6th Grade: If you have any questions, e-mail
erogers@esu9.org
.

7th/8th Grade: If you have any questions, please e-mail
kslechta@esu9.org
. We will be meeting on Monday mornings promptly at 7:15 a.m., in room 806, and Thursday mornings at 7:30 a.m.

---
Buy Your Yearbook Early!
Get ready to buy your 2012-2013 60-page, F

U

L

L

C

O

L

O

R yearbook when you come on August 9. We will have a table set up in the commons area. Take advantage of our early- bird pricing and get your yearbook for only $19.00! Payment must accompany order.

---
Health News & Physical Form
7TH GRADE PHYSICALS
- All students entering the 7th grade in Nebraska schools need a physical examination. This is a requirement mandated by state law and must be obtained by the first day of school. Parents have a right to object to this medical exam; if they wish to object, a waiver form must be signed and dated.


IMMUNIZATION - All students who have waivers on file for required immunizations will need to update their immunization status or bring in the physician signed medical waiver or notarized religious waiver BEFORE attending school. The Adams County Immunization Clinics are scheduled for the first Thursday of every month from 1:00-5:00. You must call for an appointment. These are held at the South Heartland District Health Department at 606 N. Minnesota. A parent or guardian must be present and donations are gratefully accepted.



SPORTS PHYSICALS

- All students who plan to participate in interscholastic athletics must have a physical examination and the necessary forms completed BEFORE participating in any practice. These forms may be picked up in the school office.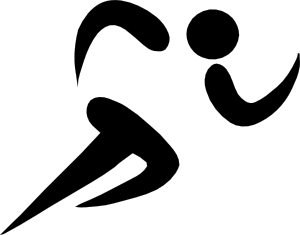 Are you in need of a physical form copy?
Simply,
click here for the .pdf form.
---