Hastings Middle School, 201 N. Marian Road, (402) 461-7520
Students of the Week: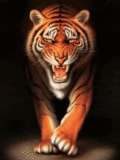 Students of the Week
8A:
Tre O'Connell - Quiet, positive, determined worker in all of his classes.
Wish we had "Tre" more!! Keep up the great work!!! We are so glad you are on our team!
8B:
Our 8B student of the week is always so positive.  He has a contagious smile!  He is not afraid to march to the beat of his own drum. We are cray cray for CRAYTON MAURER!
7A:
The way he lives the 8 keys is always being displayed
He is one that none of his teachers want to trade
His presence in the classroom is a real upgrade
Our 7A llama of the week has never disobeyed
Congratulations, Zaide Weidner
7B:
Pack leaders on team 7B have truly special qualities.  This week, ours
definitely beams with goodness.  She commits in the classroom; she dabbles
in the arts. We appreciate her gregarious nature with others in need.
Mercedes Gregorio, we are so proud of you!
6A:
Garrett Bonnell
Garrett, we appreciate your quiet leadership and how we can always count
on you to do the right thing.  You are living the "This is It" Key and
taking advantage of every learning opportunity.  It's great to have you on
our team!  Keep up your great work.
6B:
She's quick and she's bright, full of academical might; She's polite and she's kind; a great team 6B find!  We're pleased to announce that Hannah Reynolds is our student of the week!
HMS Tireless Teachers of the Month
---
Activities at HMS
6th Grade:
---
First Day Fun
---
Welcome to the HMS Garden!
Click below for a closer look at the HMS Garden:


http://letsgrowhms.wix.com/
hmsgarden
​
New Addition:
---
2015 Educator of the Year: Mr. Jayson Stoddard
HMS celebrates Mr. Stoddard at a school assembly!

---
Night of Excellence
---
NASSP Conference
These HMS educators recently traveled to San Diego to do a presentation about HMS at the National 

Asssocation

 of Secondary School Principal's (

NASSP

) Conference. They had about 200 people in their session where strategies and programs were shared with other educators. In turn, they listened to other schools present and were able to interact and ask questions about how they strive for success. 





L-R: Jayson Stoddard, Kristen 

Slechta

, Brooke O'Neill, 




Michele 

Kimle

, Tiffany 

Opperman

, and David 

Essink

.
---