Hastings Middle School, 201 N. Marian Road, (402) 461-7520
Mrs. Little's 7th grade homeroom made a special trip to the KHAS radio station this morning!  This crew of HMS students were the winners of our 7th grade Public Service Announcement competition.  Last week, fourteen 7th grade homerooms presented a PSA over the school intercom.  All HMS staff members voted on their favorite PSA, and Mrs. Little's homeroom students were the winners!!  See attached pictures for all the fun we had this morning at the station.
The PSA recorded this morning, along with an interview with Assistant Principal Miss O'Neill, can be heard on 1230AM KHAS Radio tomorrow (Thursday) morning between 6:31am and 6:45am...and again between 8:32am and 9:00am.  The PSA will also be added to the regular rotation of PSAs played on KHAS radio throughout the Christmas season.
Students participating were Thomas Harling, Hailey Haase, Erika Hernandez, Kennedy Howard, Chase Johnson, Devin Juranek, Kolbie Kaiser, Jackson Moncrief, Dakota Perez, Isabel Shafer,  and Tyler Weseman.  Congratulations to all students!
---
Happy Holidays!
---
Congrats!
The 8th grade girls' basketball teams completed an amazing season!
The B and C teams did very well also.

A 10-0  

B 8-2
C 8-1

Congratulations to coaches and girls on a great season!
---
Hoodies for the Holidays!
It's Tradition!
Student council will be selling HMS tiger sweatshirts and long-sleeve t-shirts.  Order forms are available in homeroom OR
click here
to print from home.

Orders are due to Mrs. Slechta by January 9th. 
There are two design options,
         A                 or              B

---
Spotlight:
Students of the Week: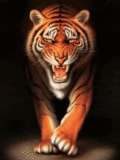 Students

of the Week
6
A
:

 Jared Coe
6A has a dude we're all glad to know
The teachers have noticed, sat back and said "Whoa."
Lots of skills does he have; we don't know where to start
On top of things, friendly, conscientious and smart.
Keep up your great work, you've great places to go
The 6A star of the week is Jared Coe!!
6B:
Landon Eckhardt 
Like the chameleon he's writing about, Landon is able to fit himself into any situation. He is an excellent student in the classroom, he's responsible in letting teachers know what's going on, and he's respectful to other students and staff members.  We're glad Landon has chosen to camouflage himself on 6B!
7A
: Andy Morales 
The 7A Flying Squirrel of the week is a dandy young man. He always remembers to keep all 8 keys handy. His personality is as wonderful as candy. This student's name is Andy.  Andy Sebastian Morales is simply outstanding!
7B:

 Lauren Matthies
We are proud this young lady is a felLOW SuperheRO.
Even when she's ill or busy, she continues to blossom and gROW.
Once or twice, we've even seen her wear a bOW.
She may not believe it, but we think she's a pRO.
A fellow Superhero who grows, wears a bow, and is a pro…LO!  
Lauren "Lo" Matthies, WAY TO GO!!
8A:

 Lily Kingsley 
This week we want to recognize a student who, on the court of the 8 Keys, would be the QUEEN. She is conscientious, friendly, and works hard.  She is very well-rounded and involved in many activities. She is a delight to have in the classroom, and is a royal musical superstar, as she was selected to the 8th grade all-state band. She is Lily Kingsley!
8B:

 Alyvia Krueger 
Our 8B Champion this week is a sweetheart.  She is a fantastic student and kind to others.  She is a top notch and does all that is asked of her.  She is involved in many school activities and balances responsibilities well.  We just love having Alyvia Krueger on our team!!
---
Character Education: 8 KEYS
The "

Tireless

Teacher Award" was presented to the following teachers for their tireless efforts in school to help every student, every day:
 Kathie DeTour (School Psychologist)          
Lana Dane (
8th
 SPED)
           Carli Sjomeling (6th & 7th SPED)
---
TIGERS of the Month:
TIGERS of the Month:
6A Female:
Brittany Ochsner
6A Male:
Angel Gomez Gonzalez
6B Female:
Rachel McKelvey
6B Male:
Corbin Burbach
7A Female:
Brooke Aspen
7A Male:
Landon Power
7B Female:
Gema Guillen
7B Male:
Jacob Studley
8A Female:
 Bailey Kopisch
8A Male:
Dylan Lemke
8B Female:
Hope Kohmetscher
8B Male:
Eric Aldrich
---
Student Council
"Teacher of the Month"
Nominate a teacher who deserves celebration and appreciation.  Simply click below and type the reasons why he or she should be recognized.  Student Council members will read and vote.  Thank you!
Let's Celebrate:


September's Teacher:  Mr. Rosno
"Mr.Rosno makes learning fun and understandable. He gives great examples and resources. We play games that help and encourage us to study. He is an amazing teacher!"
October's Teacher:  Mr. Trindle
"He is one of the nicest teachers I've ever had. He makes learning fun. He does extra activities, such as coaching. He lead his team to an undefeated season."
November's Teacher:  Mrs. Hesselgesser
"She is very active and good with children. She is amazing, and I now love to read!"
---
ONLINE FOOD SERVICE PAYMENTS
Hastings Public Schools now provides parents an easy way to make food service
payments for their students. Online payments for food service may be made using a
Visa, MasterCard, or Discover credit or debit card.
Click on the heading above to access the payment page. If you need any assistance with this process please contact Kathy Riese at 
kriese@esu9.org
or 402-461-7615.
---
6th Grade Wizard of Oz:
---
Author Visit:
---
Bell Schedules
Hastings Middle School Bell Schedules


Click Here
Let's Celebrate!
---
Congratulations!
---
Oreo Sweepstakes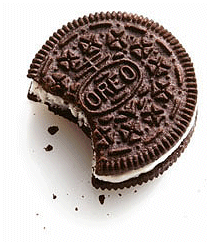 If you haven't heard about our OREO Sweepstakes you may want to ask your student.
Each week we ask a trivia question and usually a riddle to get a phone number to call. The first homeroom in each grade level that calls the correct phone number with the answer wins a box of Oreo Cookies!
---
iHMS Project: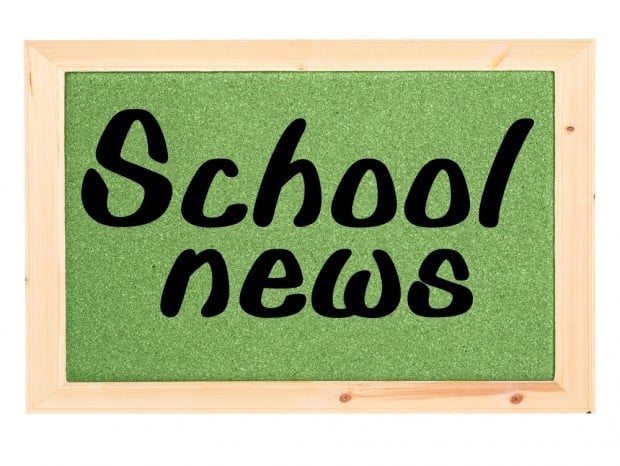 If you have ever wondered how much goes on and how involved we are at Hastings Middle School, wonder no longer.  The following is a representation of what HMS has to offer.  It is a reminder of what we do and who we are. 


HMS Student Council
---
Recognition
---