Hastings Middle School, 201 N. Marian Road, (402) 461-7520
Awards Ceremonies
Team Awards Ceremonies
6A:
  Tuesday, May 17th, 11:00-12:00
6B:
  Monday, May 16th, 11:00-12:00
7A:
  Wednesday, May 18th, 10:30
7B:
  Wednesday, May 18th, 8:15-9:15
8A:
  Tuesday, May 17th, 2:00
8B:
  Monday, May 16th, 2:00-3:35
---
Students of the Week: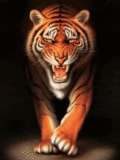 Students of the Week
8A:
Kole Claussen- Is a great reader and responsible student. He is a joy to have in class and has worked hard toward his academic goals. We're glad he moved here!
8B:
This girl might be the best in Nebraska,
    in her grace we do bask-a,
    if you want to know the right thing to do just ask-a,
    she's always on task-a,
    her heart is bigger than Alaska,
    Our 8B CHAMPION is none other than SHAYLEE ANDERJASKA!!!!
7A:
Taytum Cramer
A limerick for the 7A llama of the week:
There once was a girl who was full of light.
Her personality is bright like dynamite.
Hardworking and refined.
She is one of a kind.
Taytum Cramer is is truly a delight.
Congrats Taytum! We adore you!
7B:
Valerie Mendoza
Our pack leader this week is one, sensational young lady
She rocks her classes and has high expectations for herself
We are impressed with her determination.
Keep asking those questions and pushing yourself!
Here's a clerihew for our sweet Valerie!
To our pack leader, Valerie
Put pen to paper, that's her key
Skills and talents galore
So we cannot ignore
6A:
6A Student of the Week is Sammy Perry!  Sammy Perry, you are such a great kid.  Your character is top-notch and you always make good choices.  You work hard at everything you do and it shows.  It's been great having you as a 6A superstar!  Seventh grade teachers, start getting excited about Sammy Perry.
6B:
Erika Nielsen.  A true free spirit, Erika has bounced through our hallways all year spreading happiness and creativity in her path.  A good student, great musician, and budding actress, Erika is a well-rounded gal who has so much going for her!   
---
TIGERS of the Month:
TIGERS of the Month:
8A:
Anderson Rogers
Leonila Ried
8B:
Emily Struss
Crayton Maurer
7A:
Lauryn Mullen
Josh Niemeyer
7B:
Aerely Chacon
Calan Brant
6A:
Garrett Bonnell
Breanna Groves
6B:
Jett Samuelson
Addison Shoemaker
---
April Tireless Teachers
---
March Tireless Teachers
---
State Qualifiers:
Good Luck at State!
HISTORY DAY:
Congratulations to Ellie Norlen, Taylor Lockling, Erika Nielsen, & Sayde Bell on their excellent performance at History Day and their state qualification.
8th Grade Science Fair:
Congratulations to all!
High rating
- Megan Dart, Lauren Matthies, Cameron Woods, Taylor Lockling, Madison Trindle, Shayna Carson,  and Katelyn Cecrle
State Qualifiers
- Taylor Lockling, Shayna Carson, and Katelyn Cecrle
Future Problem Solvers:
Congratulations!
6th Grade
- Kiernan Bierman, Kaela Thompson, Sadye Bell, Macey Steinkruger, and Pauline Jonglertham
8th Grade
- Landon Power, Chase Johnson, Nolan Avent, Emily Struss, Sarah Spilinek, and Christine Jonglertham 
---
Feb. Tireless Teachers
---
7th/8th Quiz Bowl
Our 7th/8th grade teams did great today at the Quiz Bowl competition!


Our 7th/8th grade Black team took the championship!
HPS swept all the ESU 9 quiz bowls this year! The 6th grade won on Tuesday, the high school took 1st and 2nd on Wednesday, and our 7th/8th grade took 1st today.  Congratulations to all of the teams!
---
6th Grade: Quiz Bowl
Our 6th graders brought home the 
Championship trophy
 yesterday from the ESU9 Quiz Bowl competition. There were 45 teams competing.
The Orange Team (picture above), took 1st place and went undefeated.  Team members are Pauline Jonglertham, Hannah Reynolds, Joey Schlachter, Josh Mellinger, Garrett Bonnell, and Harley Pappas
The Black Team took 4th place overall. Team members are McKinsey Long, Delaney Mullen, Macey Steinkruger, Jaziel Ramerez, Andrew Matties, Brandon Bruns, and Delaney Choate.
The White Team went 5-2 and placed in the top 16.  Team members are Breanna Groves, Andrew Mollohan, Gavin Tatro, Ashton Ground, Ryan Bauer, Abigail Kerr, and Shelby Howard. 
The Quiz Bowl teams are coached by Cody Ochsner, Mary Beave, and Michelle Kerr.
AMAZING JOB  HMS 6th graders! We are proud of all of you!
---
Breaking Ranks Showcase School
---
January Tireless Teachers
Wrestling
Conference Wrestling Champs
Great Job Wrestlers! 
---
PSA:
Congratulations to

Amelie Carlson

and

Maria Gonzalez

from Mr. Baptiste's homeroom for creating the winning Public Service Announcement!
The 7th graders were asked to create a PSA based on one of our 8 keys during Tiger Time.  Each homeroom chose 1 winner and those PSAs were then presented to the entire school over the intercom.  The staff then voted on their favorite.  The winners were able to travel to KHAS to read their PSA over the radio!  
Thank you KHAS Radio for giving our students this opportunity!    
Click HERE to listen to this year's winning PSA.
---
Wizard of Oz Day