Hastings Middle School, 201 N. Marian Road, (402) 461-7520
Concert News:

Our 8th Grade Vocal Music Concert--including 8th Notes & All 8th Graders in a Music Class--will take place at Hastings High School on


TUESDAY, DECEMBER 17TH AT 7:30

p.m.

Our Select Vocal Groups Concert--including Minor 6th's, Dominant 7th's, 8th Notes, and Girls Glee--will take place at Hastings Middle School on

MONDAY, DECEMBER 16th at 7:00 p.m.
---
Team Awards:
HMS Students of the Week
Team
Mascot
Student
6A

Alayna Ballheim

6A has a shout out to Alayna Ballheim as our Student of the Week. Alayna is really on the ball and brings her very best to school every day. We appreciate her "no excuses and get-it-done" attitude. She's also patient, kind to others around her, and works to live above the line. Thanks, Alayana!

6B

Ramona Lara

You have a grrrreat attitude. We have been so impressed by your effort, kindness and flexibility. You are a ray of light in the 6B pod. Great job and keep up the good work!

7A

McKenna Schneider

McKenna is magnificent, marvelous, meticulous, and merry. She is stupendous, studious, smart, and self-confident. Your leadership abilities are superb and everyone on the pod appreciates you, McKenna!

Rock on!
7B

Lily Kingsley

Hear ye! Hear ye! Be it known the Superhero of the week is quite stately.

Her grace and kindness fill the 7B halls.

Her crown is adorned with jewels of responsibility and compassion. Lily KINGSley is one remarkable royal!
8A

Dylan Lockling

For every lock there is a key, and Dylan Lockling has ALL of the 8 Keys.

He is an awesome hunter – for both deer and knowledge – and 8A is lucky to have him!
8B

Morgan Long

We didn't have to think very long for this ROCKSTAR.

This girl gets along with everyone as she exhibits the 8 keys every day, she goes a long way for academic success, her effort is always strong and she belongs right here on the 8B ROCKSTARS – we LOVE you Morgan Long! Keep up the great work! :)
HMS Baking Club

It's Baking Time for the H

O

L

I

D

A

Y

S


Thanks Miss O'Neill, Miss Moran, and Mrs. Janda!


---
TIGER of the Month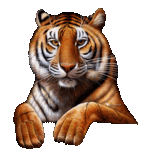 HMS Tigers of the Month


"Through the

8 Keys of Excellence

, I'm becoming a person who lives with

respect, responsibility, integrity and compassion

."

6A Female: Kelsie Kohl
6A Male: Adynn Kusek

6B Female: Madi Trindle
6B Male: Bryce Brown

7A Female: Cheyanne Axtell
7A Male: Trev Petersen

7B Female: Bailey Kopisch
7B Male: D'Angelo Aparicio

8A Female: Lazara Vazquez
8A Male: Josh Coe

8B Female: Kolby Lintz
8B Male: Connor Laux
---
Take a look at the side navigation links for updated school announcements, activity information, and clock schedules.
---
Congratulations HMS:

Congratulations to the MetLife Foundation-NASSP Breakthrough Schools 2014 honorees!
MetLife Foundation and NASSP are proud to announce and celebrate this year's nine Breakthrough Schools for their strong academic success in the face of challenges that result from high student poverty rates. The schools will be officially recognized at NASSP's Ignite 2014 Conference in Dallas, TX, February 6-8. Learn more about the Breakthrough Schools program.

Alice Ott Middle School, Portland, OR
Garner Magnet High School, Garner, NC
Hastings Middle School, Hastings, NE
John Marshall Fundamental Secondary School, Pasadena, CA
Maplewood Richmond Heights High School, St. Louis, MO
Oberlin High School, Oberlin, OH
Sleepy Hollow High School, Sleepy Hollow, NY
Troy Howard Middle School, Belfast, ME
William Smith High School, Aurora, CO
---
Staff Celebrates the "Breaking the Ranks" Award:
---
VOTE:
Hastings Public Schools is up for a STANLEY Security $200,000 Safer Schools grant. Please help us spread the word, vote and promote!
The school with the most votes will win a grand prize of $200,000 in STANLEY Security installed products and services to help secure their school buildings. Three runner ups will receive individual prizes of $100,000 in STANLEY Security products and services.
Each vote counts as an entry for HPS to win daily prizes, so please vote daily!
Two ways to vote for Hastings Public Schools:
√ Text: Hastings Public Schools, Hastings, Nebraska to 99222
The school with the most votes by

December 13

will WIN!
Show your support by voting daily for these GREAT prizes.
---
School Dance:
DANCE
Fun with HMS superheroes and monsters is priceless!
Thank you sponsors!


---
Music Program:
6th Grade Music
Exciting times in 6th Grade Music this month! We have several concerts that are happening.
Starting with the Biggest concert on November 25th for ALL 6TH GRADERS, then working our way backwards J
Monday, November 25, 7 p.m.: ALL 6TH GRADERS will perform for family and friends, in the gym. Students need to be in their places on the risers by 6:45. The concert begins promptly at 7:00 p.m. Please wear your best clothes for this performance.
Thursday, November 21, 6:00 p.m. MINOR 6THS perform at the Downtown Festival of Lights. Please dress warm. Wear your Minor 6th T-shirt under your coats J
Friday, November 8, 2:30 p.m. Minor 6ths perform with our Artist in Residence and other special Music groups at HMS. Performance in the Gym.
---
Team 6A & The Wizard of Oz
We had a great day celebrating Wizard of Oz day on the last day of the
quarter. The sixth grade staff was replaced by the Wizard of Roz, Lion
Ochsner, Glinda Hoppe, Tin Woman Klamm, Tornado Canady, Munchkin Little,
Munchkin Nielsen, and Wicked Witch Kerr.

Throughout the day, students made tornadoes in science class, learned
nouns and adjectives with Wizard of Oz Mad Libs, studied storms and
natural disasters, and calculated the cost to build a yellow brick road
and read about the tornado in Oklahoma in reading class. This was a great
introduction to the grammar units we will study next quarter in English,
natural disasters in science, and geography in social studies. (By the
way, each brick cost $585, so the yellow brick road was expensive!)



---
Team 8A and 8B: Space Exploartion
Dr. Debra Rhodes visited HMS on October 21st to share the legacy of her father, Charles McKim. Charles was a communication engineer for the Apollo missions. In a brilliant explanation and display, using the technology of today, she shared the incredible feats of the astronauts and enginners of yesterday. Thank you Debra for sharing your father's story and the history of space exploration.
---
News:
---

HEALTH PLANS
Students with a medical diagnosis of Asthma, Seizures, Diabetes or other significant health issues are reminded to turn in their Action Plans to the nurse's office. If you need a blank copy of the plan please have your student ask the nurse for one. It is requested that should you decide to decline assistance at school for your student, that you put the request in writing.
PHYSICALS, EYE EXAMS AND IMMUNIZATIONS
Reminder to all 7th grade students and NEW students entering any grade,
Hastings Public Schools are subject to the State Requirement for obtaining physicals, eye exams, and immunizations at the time of entrance into school.

Please turn in your completed forms as soon as possible. If you need additional time, please contact the school nurse.
---
FALL TESTING
We have some testing dates coming up in October and November. Please avoid making appointments on these days if at all possible. Thanks.
Oct 14,15 6th Grade District Writing
Oct 21,22 7th Grade District Writing
Oct 23 8th Grade District Writing
Oct 15 EXPLORE Testing for 8th graders
Nov 4,5 MAP Testing for 6th graders
Nov 14,15 CoGAT Testing for 6th graders
---
BOOSTER CLUB
The HMS Booster Club is an active group that supports the middle school in a variety of ways. They meet monthly and welcome anyone who wants to get involved at the middle school. The next meeting is Tuesday, October 15 at 7:30 in the Commons area. Another date to remember is Monday, October 14, which is Arby's Night from 5:00-8:00. The Booster Club gets a percentage of all sales during that time. You can also send Allen's Receipts to school and the Booster Club will get some returns from Allen's that can be use for school activities. There is a box in the office for the receipts. We can't say thank-you enough for all of the contributions the Booster Club has made to the middle school. They support many of our activities with donations including clubs, fine arts, athletics, library materials, etc. Thank-You Booster Club!
---
The Zone:
The Zone is a

FREE after school program

for middle school kids. The Zone provides a safe environment for interactive learning opportunities. By interacting with peers and college staff, students are empowered to improve relationships, learn leadership skills and acquire new life skills. Students also receive homework help, participate in physical activities and receive a nutritional snack.

On

Tuesdays and Thursdays from

5:45 - 6:45

, all children ages 1-18 years old will receive a free dinner.


Community Programs - The Zone: Making a Difference
- Click here to read more!
---
Student Identification
ID CARDS –

All students will be required to wear their student ID cards this year. Two free student cards will be provided to each student.

If those are lost, replacements will be available to purchase for a minimal cost. The ID cards are used for lunches and to check out materials in the library. We believe it is also an important safety feature for every adult to be able to identify every student.
---
Bullying Report: