Hastings Middle School, 201 N. Marian Road, (402) 461-7520
Breaking Ranks Showcase School
---
6th Grade: Quiz Bowl
Our 6th graders brought home the 
Championship trophy
 yesterday from the ESU9 Quiz Bowl competition. There were 45 teams competing.
The Orange Team (picture above), took 1st place and went undefeated.  Team members are Pauline Jonglertham, Hannah Reynolds, Joey Schlachter, Josh Mellinger, Garrett Bonnell, and Harley Pappas
The Black Team took 4th place overall. Team members are McKinsey Long, Delaney Mullen, Macey Steinkruger, Jaziel Ramerez, Andrew Matties, Brandon Bruns, and Delaney Choate.
The White Team went 5-2 and placed in the top 16.  Team members are Breanna Groves, Andrew Mollohan, Gavin Tatro, Ashton Ground, Ryan Bauer, Abigail Kerr, and Shelby Howard. 
The Quiz Bowl teams are coached by Cody Ochsner, Mary Beave, and Michelle Kerr.
AMAZING JOB  HMS 6th graders! We are proud of all of you!
---
Students of the Week: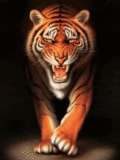 Students of the Week
8A:
Dulce Lopez is a leader among her peers and a fantastic student. She is very
responsible and kind to her classmates and polite to her teachers.
8B:
Challenges and competitors she does DESTROY, good
study skills and hard work she does EMPLOY,
Having her on our team we really do ENJOY, she leads the 8 Keys and Learning
CONVOY, Oh boy, Oh boy do we love having ELLIE MCCOY!
7A:
A limerick:
This student is always a lady
Her handwriting is never hazy
mature and kind
she's quite refined
Everyone is proud of Gracie
Congratulations Graciela Cervantes, the 7A no drama llama of the week!
7B:
We have a million great things to say about our pack leader this week.
We are tuned in to her musical talents which create sweet *harmony*.
Almost as if she's on her way to an Aerosmith concert, she perfects and
zooms her way through her work *thoroughly*.
If dedication in school were a race, she'd definitely win the *Grand Prix*.
Linnea *Howie*, you impress us. *Yippee*!
6A
We're not SHORT on things we love about our student of the week this week.
This girl is LONG on smarts, LONG on talent, and LONG on awesomeness.
She's a quiet leader who takes care of business.  Congratulations to
McKinsey Long!
6B:
Baltazar Sebastian Morales.  What a hard worker!  What a great
attitude!  What a wonderful smile!  We all are happy to honor Baltazar this week as
our 6B Tiger of the Week.  Baltazar, your 6th grade teachers are looking forward to
seeing great things from you in the future!
---
January Tireless Teachers
TIGERS of the Month:
TIGERS of the Month:
8A:
Daniel Wischmeier
Elle Norlen
8B:
Shaylee Anderjaska
Andy Sebastian
7A:
Hannah Hafer
Justin Musgrave
7B:
Isabella Lane-Commitment and This is It
Jacob Peralta-Integrity
6A:
Abigail Kerr
Wyatt Johnson
6B:
Hannah Reynolds
Dalton Springer
---
December Tireless Teachers
---
Wrestling
Conference Wrestling Champs
Great Job Wrestlers! 
---
PSA:
Congratulations to

Amelie Carlson

and

Maria Gonzalez

from Mr. Baptiste's homeroom for creating the winning Public Service Announcement!
The 7th graders were asked to create a PSA based on one of our 8 keys during Tiger Time.  Each homeroom chose 1 winner and those PSAs were then presented to the entire school over the intercom.  The staff then voted on their favorite.  The winners were able to travel to KHAS to read their PSA over the radio!  
Thank you KHAS Radio for giving our students this opportunity!    
Click HERE to listen to this year's winning PSA.
---
November Tireless Teachers
---
October Tireless Teachers
Wizard of Oz Day
HMS Tireless Teachers of the Month
---
Activities at HMS
6th Grade:
---
First Day Fun
---
Welcome to the HMS Garden!
Click below for a closer look at the HMS Garden:


http://letsgrowhms.wix.com/
hmsgarden
​
New Addition:
---
2015 Educator of the Year: Mr. Jayson Stoddard
HMS celebrates Mr. Stoddard at a school assembly!

---