Hastings Middle School, 201 N. Marian Road, (402) 461-7520
Students of the Week: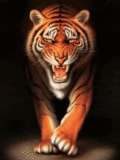 Students of the Week
8A: Chase Johnson
A young man who is willing to help others.  He is bright, and greets his
teachers with a smile.  He is off to a great start!  Chase Johnson
8B: Mike Boeve
Our 8B Champion this week sets the bar high for the rest of the
year.  He is ROCK solid and very driven.  He is outstanding both inside
and outside the classroom.  He is a great leader and works hard.  Mike
Boeve!!!
7A: Ethan Tippin
Our 7A student of the week is tippin' the scale in his favor
He is a student that we really savor
He makes us smile
Lets keep him awhile
As far as we're concerned he's a real life savor
Ethan Tippin is our 7A Llama of the week
7B: Cierra Golden Cannady
The 7B white wolves have begun a new golden era,
This student¹s demeanor has been as cool as aloe vera,
She¹s making all the right choices
And is one of our leadership voices
What a fantastic start to the year for our student of the week Cierra
Cierra Golden Cannady, you are our pack leader of the week.
6A: Delio Figueredo Rivera
Go figure!  Its the second week of school and Delio Figueredo has got it
figured out!  His smile lights up our hallways and he's a friendly face to
all.  He's living the "This is it" key, and we think he's awesome.
6B: Delia Miles
At the beginning of the year, we are always overwhelmed with all the new faces in our hallways, and it can be hard to single out one student to recognize.  However, the teachers of 6B have been impressed so far with Delia's bright smile in our classrooms and hallway and her attention to detail!   She seems like the kind of student who understands how to succeed at HMS.  Great job, Delia!
---
6th Grade:
---
First Day Fun
---
Bell Schedules
Hastings Middle School Bell Schedules


Click Here
---
Welcome to the HMS Garden!
Click below for a closer look at the HMS Garden:


http://letsgrowhms.wix.com/
hmsgarden
​
New Addition:
---
2015 Educator of the Year: Mr. Jayson Stoddard
HMS celebrates Mr. Stoddard at a school assembly!

---
Character Education: 8 KEYS
The

"Tireless Teacher Award"

was presented to the following teachers for their tireless efforts in school to help every student, every day:



Margaret Olsen


Kristen Slechta

Hilary Caldwell



Vicki Hesselgesser


Cody

Ochsner


Doug

Sejkora
---
Night of Excellence
---
NASSP Conference
These HMS educators recently traveled to San Diego to do a presentation about HMS at the National 

Asssocation

 of Secondary School Principal's (

NASSP

) Conference. They had about 200 people in their session where strategies and programs were shared with other educators. In turn, they listened to other schools present and were able to interact and ask questions about how they strive for success. 





L-R: Jayson Stoddard, Kristen 

Slechta

, Brooke O'Neill, 




Michele 

Kimle

, Tiffany 

Opperman

, and David 

Essink

.
---