Hastings Middle School, 201 N. Marian Road, (402) 461-7520
The science department is selling

Earth Day

t-shirts! Ask your homeroom teacher for an order form or
click here

to print one at home. The designs are available at
earthdayshirts.com

. Orders are due by Tuesday, March 11th, to Mrs. Slechta.
---
Middle School Track & Field
Are you interested in Hastings Tiger Gear sponsored by track and field? If so, CLICK HERE to print the order form. Please send your completed form and payment to Mr. Trindle's mailbox. Thanks!
---
Furure Problem Solvers
Congratulations to the team of

Julie Reimer, Tasia Theoharis, Mara Franssen, and Ellie Moncrief

for qualifying for the state Future Problem Solvers competition on April 12th at UNK!
---
Looking Sharp...
There are times to dress for success. Mr. Combs is mentoring with pride and purpose, teaching others the art of confidence and support.

We so appreciate the message

!
---
HMS invites you...
Team Awards:
HMS Students of the Week
Team
Mascot
Student
6A

Chase Johnson

One of the best things about Chase is that he's always on the hunt for greatness. Chase has had a busy month on the Quiz Bowl team and at the Adams County Spelling bee. Our Chase chases after good grades, quality work, class participation and positive behavior. Keep chasing after your goals, Chase Johnson!

6B

Grant Beard

We may not have a cast member from Duck Dynasty but we do have a pretty impressive Beard on team 6B Grant works hard, is extremely bright and gives us his best every day.

Congratulations Grant Beard!
7A

Annie Wu

Annie consistently exhibits the 8 Keys of Excellence at HMS. She has a positive attitude, works hard, and is definitely an asset to team 7A. Wu dat, wu dat, wu dat, wu!

7B

Hope Kohmetscher

Hard working, optimistic, people-person, and energetic are characteristics of our Superhero of the week. She always has a nose in a book and has devoured many this school year. She gets along with and is willing to work with everyone. Her teachers are so happy to have her on the team and feel like she has worked her tail off this year!

Hard working&hellipH, optimistic&hellipO, people-person&hellipP, and energetic&hellipE! Hope Kohmetscher, you are one amazing Superhero!
8A

Luke Fincher

Words to describe our 8A Diamond of the week are things like diligent, kind, helpful, friendly and a quiet leader. He is responsible, he is amazing. He is Luke Fincher!

8B

Dagny Pinkus

The student of the week didn't require us to think! She's a trendy little gal who never wears pink. She always does her best and does it with a smile and a wink! She brings it all and the kitchen sink! In her 8 keys armor there's not one chink. From any task she does not shrink! We would like to recognize DAGNY PINK......US.
TIGER of the Month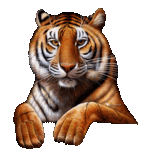 HMS Tigers of the Month

"Through the

8 Keys of Excellence

, I'm becoming a person who lives with

respect, responsibility, integrity and compassion

."

6A Female: Taylor Bartos
6A Male: Tony Perez
6B Female: Mikayla Randall
6B Male: Alejandro Diaz-Soto
7A Female: Anna Cafferty
7A Male: Alex Guerrero
7B Female: Megan Steiner
7B Male: Eloy Chavez
8A Female: Haylee O'Connell
8A Male: Zach Mollohan
8B Female: Britney Krueger
8B Male: Connor Laux
---
Take a look at the side navigation links for updated school announcements, activity information, and clock schedules.
---
8th Grade Science fair
Student Council Fundraiser
February 3rd-21st, students at Hastings Middle School fundraised for Pennies for Patients. This is a fundraiser through the Leukemia and Lymphoma Society, with all proceeds going to help kids with cancer. The Student Council and Mrs. Slechta came up with great ways each day for students to raise money. Click here to see the calendar detailing things they did each day. The event culminated on Friday, February 21st, with a school-wide assembly featuring an ice cream sundae-eating contest.

The initial goal was to raise $4,000 and they exceeded that goal with $5,190.17 raised! This excellent fundraising effort made them the TOP GROSSING SCHOOL in Nebraska!


QUIZ BOWL:
HMS Students,

We are so
proud of your accomplishments!


!
---
Teacher of the Year Nomination:
Yearbook
Yearbook Sales Ending Soon!
Buy your 2013-2014 HMS yearbook soon!
Sales end February 14th, 2014
Books are $22.00.
Pick up a form in the HMS office or go to
www.jostens.com
to order.
Books will be delivered in May. Contact Mrs. Beave or Mrs. Kerr if you have any questions.
---
News for Parents:
ONLINE FOOD SERVICE PAYMENTS
Hastings Public Schools now provides parents an easy way to make food service
payments for their students. Online payments for food service may be made using a
Visa, MasterCard, or Discover credit or debit card.
How to make Online Payments?
1. Visit our district Web Store at
hastingspublicschools.revtrak.net
.
2. Click on Food Service Payments.
3. Enter your Parent Portal User Name and Password (this is the same
user name and password you use to check your students information on
Powerschool). If you do not know your login and password please contact
Kathy Riese at kriese@esu9.org or at 402-461-7615.
4. Enter the amount to add to each student's food service account.
5. Click Next Page.
6. Confirm your payment choices and click Go to Checkout.
7. If a new customer, select I am a new customer.
8. If a returning customer, select I am a returning customer
a. Enter your email address
b. Click Sign in
a. Enter your email address and password
b. Click Sign in
9. Enter your billing information and create a password (if required)
10. Enter your payment information
11. Verify your information for accuracy and select Complete Order
12. A receipt will be emailed to you. Please check your spam filter if you do not
13. There will be a 3.6% fee for this service that will be charged to the card that
If you need any assistance with this process please contact Kathy Riese at
kriese@esu9.org or 402-461-7615.
---
iHMS Project: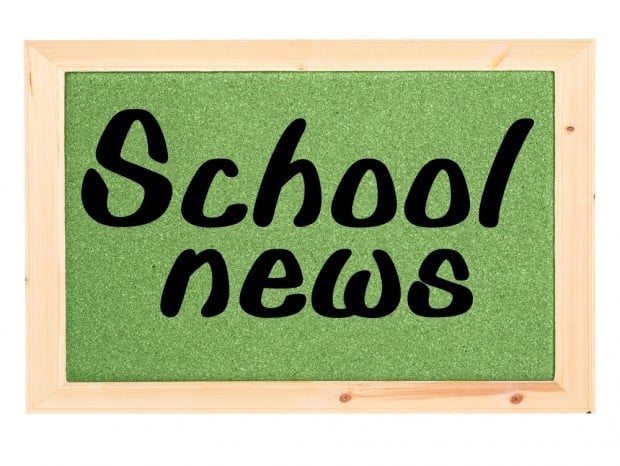 If you have ever wondered how much goes on and how involved we are at Hastings Middle School, wonder no longer. The following is a representation of what HMS has to offer. It is a reminder of what we do and who we are.


HMS Student Council



---
Student Council
"Teacher of the Month" -
Nominate a teacher who deserves celebration and appreciation. Simply click above and type the reasons why he or she should be recognized. Student Council members will read and decide. Thank you!
September: Mr. Vogt
"
He's very nice and intelligent. He is my #1 teacher!

"
October: Mr. Lowther
"Mr.Lowther, the 7th and 8th grade art teacher, should be nominated because he is very nice and helpful to me and other students here at HMS."
November: Mr. Rosno
"He is kind and knows how to have a good time while teaching my child. My son says that Mr. Rosno is his favorite teacher. "
December: Mrs. Canady
"

She is a helping hand to all students at HMS!"
January: Nominate Now!
---
HMS Baking Club

It's Baking Time for the H

O

L

I

D

A

Y

S


Thanks Miss O'Neill, Miss Moran, and Mrs. Janda!


---
Booster Club:
HMS Booster Club:


Customized jewelry is being made and sold by the Booster Club at HMS. We have charms for music, dance, drama, gardening club, tennis golf, football, basketball, volleyball… If interested, look for them near the concession stand at home games or e-mail them at
HMSBoosters201@gmail.com
to place an order.
---
Bullying Report: