HMS Book Fair, March 5th, 4-8 p.m. in HMS Commons
The Hastings Middle School Book Fair, sponsored by the HMS Booster Club is coming up Thursday, March 5th, from 4-8 p.m. It will be located in the HMS Commons and will be open during Parent/Teacher Conferences. Please stop by and see all the great books Scholastic has to offer!
     Our online Book Fair is already open! You can go to the Scholastic website right now and place your order to make sure your child gets the books they want!
     We look forward to seeing you at the fair!
Hastings Middle School, 201 N. Marian Road, (402) 461-7520
Students of the Week: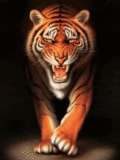 Students

of the Week
6
A
:

 Andrew Le 
For happiness day, we had to recognize one happy young fella that roams the 6A hallway.  Our cheerful cheetah of the week approaches each new day with positive attitude and a smile.  His kindness and respect towards others is obvious to see, he is our Andrew Le!!
6B:
 Brenton Eddleman
Our student of the week,
Shows such class and integrity
The teachers will not have to seek
To find the student who sometimes is so witty
6B student of the week is none other than…Brenton Eddleman!
7A:

 Byron Cruz 
The 7A Flying Squirrel of the Week cruises through the 8 keys with ease. He is unfailingly kind and generous. He cruises along steadily in his classes. He keeps a smile on everyone's faces. Keep cruising Byron Cruz; 7A is crazy happy to have you on our team!
7B:

 Hailey Haase 
This week we chased our 7B superhero like a rising star,
Their dart always hits the bullseye of good character,
We don't want to pile on, but to us it is black and white,
The smart choice this week is Hailey Haase,
You are a great student and tremendous teammate.
8A:

 Kamri Adler 
The 8A student of the week does a great job of balancing athletics and school work; she has a great attitude, works hard, is a good friend and always takes care of business. Teachers love that she is a positive leader in the classroom. Congratulations Kamri Adler!
8B:

 Erika Kelley 
Our 8B Champion of the Week has almost TOO many positive qualities to talk about.  She is conscientious, funny, fun, creative, a great writer, a good friend, full of integrity and OUTSTANDING in the 8 Keys.  She models all keys daily.  She can unlock many doors to a great future because she has all 8 keys.  This girl, Erika Kelley, ROCKS!
---
NASSP Conference
These HMS educators recently traveled to San Diego to do a presentation about HMS at the National 

Asssocation

 of Secondary School Principal's (

NASSP

) Conference. They had about 200 people in their session where strategies and programs were shared with other educators. In turn, they listened to other schools present and were able to interact and ask questions about how they strive for success. 





L-R: Jayson Stoddard, Kristen 

Slechta

, Brooke O'Neill, 




Michele 

Kimle

, Tiffany 

Opperman

, and David 

Essink

.
---
8th Notes
The HMS 8th Notes music group recently raised money for the food pantry.
---
8th Grade Band
Congratulations to the HMS 8th grade band for being 
selected as one of ten
groups
to
perform
at the State Capitol during "Music Education Week at the Capitol!" They will be performing on Friday, March 6th at 12 noon.
The 8th grade band went through an audition process during the first week of the second semester for a chance to play at the Capitol. During this process, they pushed themselves to perform at a high level. They knew going into it that they were going up against other bands, choirs, and small groups from all-over Nebraska and that the judges could only fill ten spots for this event. Kudos to all of the students and their instructor for their hard work in preparing and being selected for this event!
---
TIGERS of the Month:
TIGERS of the Month:
6A Female:
Brittany Ochsner
6A Male:
Angel Gomez Gonzalez
6B Female:
Rachel McKelvey
6B Male:
Corbin Burbach
7A Female:
Brooke Aspen
7A Male:
Landon Power
7B Female:
Gema Guillen
7B Male:
Jacob Studley
8A Female:
 Bailey Kopisch
8A Male:
Dylan Lemke
8B Female:
Hope Kohmetscher
8B Male:
Eric Aldrich
---
Pennies for Patients:

Hastings Middle School would like to personally thank all staff, students, parents, community members, and Five Points Bank for helping us raise $7,640.18 for the Leukemia and Lymphoma Society.  It is our great pleasure to celebrate the efforts of so many to help those in need. 
Sincerely, Student Council
Chucking Change to Make Some CHANGE!


---
National School Counselor Week
---
Character Education: 8 KEYS
The "

Tireless

Teacher Award" was presented to the following teachers for their tireless efforts in school to help every student, every day:
---
Mrs. Little's 7th grade homeroom made a special trip to the KHAS radio station this morning!  This crew of HMS students were the winners of our 7th grade Public Service Announcement competition. Last week, fourteen 7th grade homerooms presented a PSA over the school intercom.  All HMS staff members voted on their favorite PSA, and Mrs. Little's homeroom students were the winners!!  See attached pictures for all the fun we had this morning at the station.
Students participating were Thomas Harling, Hailey Haase, Erika Hernandez, Kennedy Howard, Chase Johnson, Devin Juranek, Kolbie Kaiser, Jackson Moncrief, Dakota Perez, Isabel Shafer,  and Tyler Weseman.  Congratulations to all students!
---
Student Council
"Teacher of the Month"
Nominate a teacher who deserves celebration and appreciation.  Simply click below and type the reasons why he or she should be recognized.  Student Council members will read and vote.  Thank you!
Let's Celebrate:


September's Teacher:  Mr. Rosno
"Mr.Rosno makes learning fun and understandable. He gives great examples and resources. We play games that help and encourage us to study. He is an amazing teacher!"
October's Teacher:  Mr. Trindle
"He is one of the nicest teachers I've ever had. He makes learning fun. He does extra activities, such as coaching. He lead his team to an undefeated season."
November's Teacher:  Mrs. Hesselgesser
"She is very active and good with children. She is amazing, and I now love to read!"
December's Teacher:  Ms. Beach
"I think Mrs. Beach should be the teacher of the month because she is kind, patient, and positive every day. She makes math class fun and challenging."
December's Teacher:  Mr. Baptiste
"He is my absolute favorite teacher and makes class interesting and fun everyday!
Obviously, Mr. Baptiste deserves this honor."
December's Teacher:  Mrs. Northrop
"She is the greatest teacher because she is so nice.  She knows what it's like to be in middle school. She also tells AMAZING stories!
You also can have your opinion as long as you can back it up."
---
Congrats!
The 8th grade girls' basketball teams completed an amazing season!
The B and C teams did very well also.

A 10-0  

B 8-2
C 8-1

Congratulations to coaches and girls on a great season!
---
Spotlight:
6th Grade Wizard of Oz:
---
Author Visit:
---
Bell Schedules
Hastings Middle School Bell Schedules


Click Here
Let's Celebrate!
---
Congratulations!
---
Oreo Sweepstakes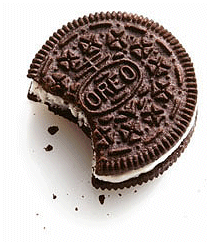 If you haven't heard about our OREO Sweepstakes you may want to ask your student.
Each week we ask a trivia question and usually a riddle to get a phone number to call. The first homeroom in each grade level that calls the correct phone number with the answer wins a box of Oreo Cookies!
---
Recognition
---