Hastings Middle School, 201 N. Marian Road, (402) 461-7520
TIGERS of the Month:
TIGERS of the Month:
8A:
Adynn Kusak
Taylor Lockling
8B:
Sarah Spilinek
Landon Powers
7A:
Jessie Nguyen
Jonathan Lopez Chojolan
7B:
Brittany Linder - Speak with Good Purpose
Jake Borgenheimer - This is It
6A:
Faith Molina
Blake Kile
6B:
Lily Gomez
Baltazar Sebastian Morales:
Students of the Week: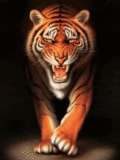 Students of the Week
8A:
Outstanding young man to have in class every day!  Kind, helpful, bright and a great role model. Way to be a great student on our team. Oliver Dunbar
8B:
It wasn't hard to CHOOSE.  If he wasn't on our team we would have the BLUES.  Have you heard the NEWS?  You just can't LOSE, with Byron Cruz!:)
7A:
This student is as delightful as a fresh peach
He is simply fun to teach
always reliable
his talent undeniable
We are glad to know Brady Creech!
Congratulations Brady, the 7A llama of the Week!
7B:
A-Always living the 8 Keys
S-Smiles wide and pretty
H-Handles school like a boss
L-Leads and is a role model to peers
E-Eliminates negativity; collects positivity
E-Everyone shouts, "Yippee, it's Ashlee Long!"
6A:
Our student of the week is a very sweet gal
She treats adults with respect and is a great pal
We love seeing her braids framing her bright, smiling face
As she helps make the 6A pod a welcoming place!
Abigail Kerr, students like you make teachers love coming to work!
Thank you for everything you do!
6B:
She's delightful and  never frightful
She's quite sweet and a classroom treat
She uses her brain and causes nobody pain!
Gretchen Muth, your 6B teachers admire your ability to speak with good purpose and commit yourself to doing well at Hastings Middle School!
---
October Tireless Teachers
Wizard of Oz Day
HMS Tireless Teachers of the Month
---
Activities at HMS
6th Grade:
---
First Day Fun
---
Welcome to the HMS Garden!
Click below for a closer look at the HMS Garden:


http://letsgrowhms.wix.com/
hmsgarden
​
New Addition:
---
2015 Educator of the Year: Mr. Jayson Stoddard
HMS celebrates Mr. Stoddard at a school assembly!

---
Night of Excellence
---
NASSP Conference
These HMS educators recently traveled to San Diego to do a presentation about HMS at the National 

Asssocation

 of Secondary School Principal's (

NASSP

) Conference. They had about 200 people in their session where strategies and programs were shared with other educators. In turn, they listened to other schools present and were able to interact and ask questions about how they strive for success. 





L-R: Jayson Stoddard, Kristen 

Slechta

, Brooke O'Neill, 




Michele 

Kimle

, Tiffany 

Opperman

, and David 

Essink

.
---