Restaurant night will be on

Monday, December 1st,

from

5-8 p.m. at Amigos

.  Join us!
Hastings Middle School                                                                                                      October Issue
Tiger Connection
A note from the Principal :
It has been a great start to the school year! We have a great bunch of kids who are working hard and staying busy in a lot of different activities. It has been a pleasure to see returning students and to meet new 6
th
graders and other students new to Hastings Middle School.  
I have been sending out a weekly e-mail update again this year. If you would like to be added to this list, send me an e-mail at
dessink@esu9.org
and you will get a weekly e-mail blast as well as occasional reminders or pictures from events at the middle school. There is also a lot of information on the middle school website at
http://hastingspublicschools.org
. Go to the drop down menu for schools and click on the middle school. On the left hand side you will find links to a variety of items, including on-line lesson plans under the team names. If you need to get in touch with a staff member, all the e-mail addresses are listed there. We also have a bullying report form and a school safety report form where concerns can be anonymously recorded, and the information will go directly to the building principals.  
We are having our annual fundraiser from September 17-October 1. We are selling Eileen's cookie dough again this year. We are excited to be able to work with a local company and keep the business in town. All money raised will go to benefit our students in some way. In the past, we have been able to provide a lot of technology and curriculum items we wouldn't otherwise be able to do. The cookie dough pick-up date will be the week of October 13. I will provide more information when I get it.  
As you are probably aware, we have lengthened our day slightly this year. This was done for a couple of reasons. One reason was to keep class sizes smaller throughout the day. We have added another section of each class which has allowed us to keep classes sizes smaller, allowing for more individualized attention. The second benefit of this longer day is it allows us to provide students with more offerings than they had before. We have added some supplemental reading and math classes as well as some more exploratory classes. The doors open at 8:05 and classes start at 8:10. The dismissal bell rings at 3:35, except on Wednesdays when dismissal is at 2:35.  
Our school Action Plans are focused on Literacy and Problem-Solving skills and continue to be fine-tuned every year. Every student will have a minimum of 60 minutes of silent reading each week at school and every teacher will be finding non-fiction articles to share with students that will enhance that particular subject area. One goal of the non-fiction articles is to build background knowledge in a wide variety of areas. Our math and science teachers are each doing a STEM project every quarter. STEM stands for Science, Technology, Engineering, and Math. These projects will require problem-solving skills that go beyond what is expected in the regular curriculum. The STEM projects are highly engaging and can also be a lot of fun as students work together to solve complex problems.  We are offering an 8
th
grade Robotics class this year that is being taught by John VanBrocklin.  
We are focusing on the 8 Keys of Excellence character education program again this year. The second Tuesday of each month, we will be on a "Tiger Time" schedule where we start the day with a character education lesson. The special schedule does not change dismissal time, but allows time in the morning for the lesson and shortens all of the remaining periods. October's focus is Ownership, which means taking responsibility for your own actions.  Our culminating activity with the 8 Keys program will be the Night of Excellence held in the spring on March 26.  
Thank you to everyone for your support throughout the year. The staff at Hastings Middle School works hard to provide a solid education and a positive experience for your children. Having involved parents and families helps in so many ways to make the middle school experience a good one!  
David Essink
Nebraska Principal of the Year:
We hope all of you know that our very own HMS Principal, Mr. Essink, was named NEBRASKA PRINCIPAL OF THE YEAR by the National Association of Secondary School Principals (NASSP) in 2014.  This August, Mr. Essink was named a FINALIST for the NATIONAL Secondary Principal of the Year!!!!!!  Mr. Essink is one of six secondary school principals in the United States who have been invited to Washington D.C. to interact and interview with the NASSP's big-wigs.  The final decision for the NASSP's Principal of the Year will be made in the month of October.  GOOD LUCK, Mr. Essink!!  You're the hero of our tiger hearts.

6th Grade News:
We are so thankful to our sixth-grade parents for sending us your
wonderful children.  We have really had a smooth start to the year and are
looking forward to accomplishing many great things.  Here's an update on
what we are up to in our classes:
-Math: We just finished our study of decimals.  Please remember that
students have the option to re-do any missed problems on daily homework
and turn it in by the next day for partial credit.
-English: We finished our study of sentences and are moving on to writing
paragraphs.
-Science: The planet power point projects were fantastic. After finishing
our study of the solar system, we are taking a closer look at the water
and rock cycle on planet Earth.
-Reading: All classes are reviewing fictional literary elements. Students
have an SSR book and are to do a monthly book report that is due at the
end of every month.  Be sure to check in and see what your child is
reading for the month.
-Social Studies: Students are studying geography.  They have been learning
land and water terms.
7A News:
The 7A Flying Squirrels are off to a great start this school year.  The key we are focusing on this month is "This Is It," so we are living in the moment in each class.  In homeroom, students are making posters to reflect understanding of one of the 8 Keys of Excellence.  Posters will eventually be entered in a contest with winners to be displayed in the school cafeteria.
In Social Studies, we are studying the Middle Ages and we are about to put Feudalism on trial. 7A math students are beginning to work on integers and fractions.  They are learning about the game, "All in the Cards," as an introduction to negative and positive numbers. In English, students are learning about the parts of speech.  Each week, students participate in activities that allow them to apply their skills and knowledge about a part of speech in their writing. In science, students are working with the scientific method and will soon be designing their own experiments. Mr. Stoddard has something exciting up his sleeve that will correlate closely with Ms. Dirks and her Seedfolks reading unit.  Students are using Interactive Reader's Notebooks this year to reflect on learning in class.  Students record thoughts and connections made while reading in their notebooks.  Notebooks are also used for note-taking and for 3D graphic organizers.
7B News:
-Math:  In Math we just finished up our first unit in the  2
nd
period Pre-Algebra class. The unit included adding, subtracting, multiplying, and dividing integers, as well as being able to successfully order integers. This unit also included a lesson on the coordinate plane. We will be jumping into the distributive property next week.  
The 4
th
, 6
th
, 7
th
, 8
th
, and 9
th
period Math classes just finished a test at the end of last week on adding, subtracting, multiplying, and dividing decimals, as well as using estimation strategies to find an appropriate answer. The unit also required the students to convert different units among the metric system. We will now shift our focus to integers and absolute value.  
-Social Studies:  7B Social Studies just finished up their geography unit and are moving into Medieval Times.  
-Reading:  In 7B reading we have been learning about Conflict, Plot Diagrams, and Genres.  We also took our first assessments on the 30 most commonly used Prefixes, 15 most commonly used Suffixes, and 10 most common Root Words.  Many students will/have received 100% and will move on to Analogies!  Our first One Pager is due the 25th of September.  This will be the first of the monthly assessments, One Pagers, for the year. We will begin our novel "Seedfolks" at the end of September.  
-English:  In Seventh Grade English, we are busy learning the eight parts of speech.  We have learned nouns and pronouns, and we will move on to adjectives and verbs very soon.    We will take a post test on the parts of speech by the end of the quarter.  Keep studying!
8th Grade News:
-English:  8th grade English is off to a great start!! We have been brainstorming and writing about ourselves through poetry and a friendly letter. We are also working on subjects and predicates and how to write a great sentence. Watch for Articles of the Week (nonfiction), L to J vocabulary, and weekly writing assignments! Both Mrs. Opperman and Mrs. Chick have student teachers from Hastings College this semester.  Mr. Hoglund is teaching with Mrs. Opperman and Mr. Butler is teaching with Mrs. Chick. Both are former students of HMS.
-Science:  This month, until October 14th, we will be learning about Earth & Space using a layered unit.  Our concepts include Big Bang Theory, Planets, Motion in Space, Tides, Eclipses, Moon Phases, Seasons, and Stellar Evolution.  Each student will complete a product of learning for each concept that he/she gets to choose (i.e. make a model, poster, brochure, notecards, etc).  This unit is extremely student driven and class time is used for work time to complete the products of learning and take concept quizzes.  The unit is great because students get to work at their own pace and learn material how they learn best.  
-Math:  Algebra has finished unit 1 which covered Algebra basics and we have started unit 2 on solving equations and inequalities.  Pre-Algebra will have finished our unit on integers and started unit 2 on fractions.  Please encourage your student to seek help from Ms. Beach or Mrs. Pfeil if they are confused.  
-History:   Students will be studying events which occurred during the days of our first three presidents for the remainder of the 1st quarter.  Some topics we will be learning about include ratification of our Constitution, the first political parties, challenges our new nation faced, and construction of our nation's new capital.  
-Reading:
"The more that you read, the more things you will know. The more you learn, the more places you'll go."— Dr. Seuss, "I Can Read With My Eyes Shut!"
8th Grade Reading students have been experiencing books through daily SSR this year.  Self Selected Reading allows them to choose the books they enjoy reading and provides a platform for them to discuss their reading, favorite authors, favorite book series, etc.  Upcoming due dates are September 17 – Mid-point Book Check, October 3rd – Completion Book Check and October 13th – Book Project Presentation.  Also coming the week of September 15th is reading and analyzing the elements of Genre.
Music Notes: 
October 21st at 7:00 PM Select Vocal Groups will preform a Patriotic Concert      
Select Groups:  Minor 6th, Dominant 7ths, 8th Notes, and Girls Glee 
Yearbook Sales:
We are currently taking orders for the 2014-2015 HMS Yearbook.  Take advantage of the "early bird" price of $19 through October 1.  The price will go up after that.  Forms are available in the HMS office.  Please return the order form with payment to the office by October 1.  Call Mrs. Beave or Mrs. Kerr with questions.
Parent/Teacher Conferences:
Mark your calendars for parent/teacher conferences on
October 6 from 4:15-7:45
and
October 16 from 12:00-
3:30.
These will be open house style conferences where you can come any time during the conference hours. We encourage all parents to come and visit with teachers about your child's education.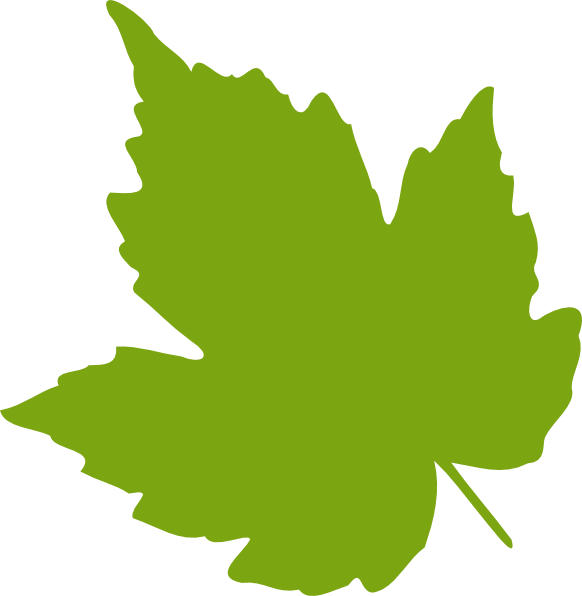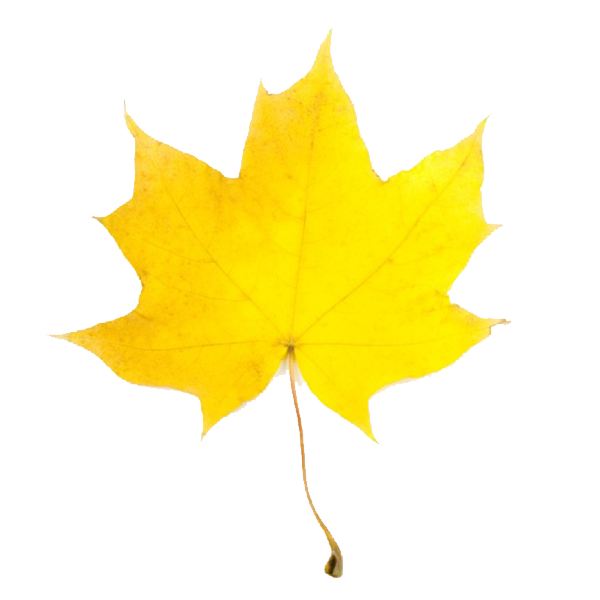 ---